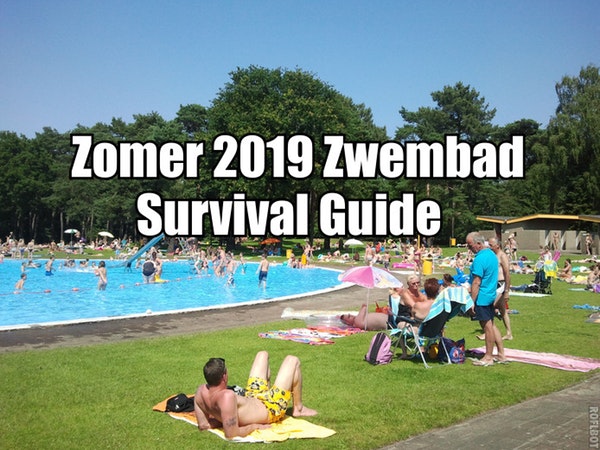 Ik weet het niet precies meer, maar ik schat dat het een jaar of tien moet geleden zijn. Ik was met mijn zonen in het zwembad van de Sportoase in Leuven en de jongens wilden van de duikplank. Ze sloten netjes aan bij de lange rij van jongeren die stonden te wachten om – ieder op zijn beurt – een duik te nemen. Terwijl trok ik wat baantjes om de tijd te doden. Tot een van mijn jongens me riep.
'Papa, we kunnen niet op de duikplank.' Hij wees richting een groepje allochtone jongeren. Aanvankelijk zag ik niks onregelmatig. Ik vroeg mijn zoon wat er aan de hand was. 'Ze laten alleen hun eigen vrienden erop en al de anderen krijgen geen kans.' Ik hield het gebeuren even in het oog en inderdaad. Terwijl er eentje van hen op de plank stond te treuzelen en er een vijftal vlak na hem aan het aanschuiven waren, lieten die vijf telkens een paar van hun vrienden of broers ertussen. Een soort allochtonencaroussel.
Ik keek nog even rond en zag aan de rand van het zwembad de rest van hun groep zitten. Het was zo te zien een familie-uitstapje, want alle generaties waren vertegenwoordigd – van grootvader tot kleinkind. Ter hoogte van de duikplank waren enkele van de mannen aan het pootjesbaden. Ik begaf me richting duikplank en zei mijn jongens even af te wachten. Ik posteerde me naast de plank, observeerde 'het spelletje' en keek in de richting van de allochtone familie om te polsen wat hun reactie zou zijn. Een wat oudere man en een jonge kerel naast hem keken me een tijdje aan, lachten eens meewarig en gingen verder met hun gesprek. Ik sprak hen aan, maar ze zagen geen probleem. De redders stonden vanop afstand toe te kijken, maar gebaarden van kromme haas.
'Kom, we gaan duiken', zei ik tegen mijn zonen. Ik stapte richting duikplank, duwde een paar jongeren opzij en stapte op het verhoog. Het groepje riep druk – in wat voor taal ze ook plachten te spreken – naar hun kompaan, die niet goed wist of hij nu moest duiken of niet en maar op en neer veerde op de plank. Lang heeft hij niet moeten twijfelen. Ik gaf hem een duw, keek richting de verontwaardigde bende aan de rand van het zwembad, maakte een salto en zwom vrolijk tot bij de grootste druktemaker van het gezelschap. 'Wat is uw probleem?' was het eerste dat uit z'n mond kwam. 'Ik heb geen probleem,' repliceerde ik, 'als jullie die gasten niet willen of kunnen opvoeden, doe ik het wel.' Hij keek me verbaasd aan. Groter nog was mijn verbazing toen hij teken gaf aan de rest en de hele troep begon in te pakken. Het hielp geen jota dat ik hen zei dat ze niet hoefden weg te gaan, maar dat ze tenminste wat socialer voor de dag konden komen. Tegen wie was ik aan het praten? Ik had even goed de betegelde zwembadmuur kunnen aanspreken.
Lang heeft mijn poging tot integratie niet geduurd. Misnoegd verlieten ze het zwembad. Iets later kwamen de redders naar me toe. 'Meneer, bedankt, die waren al meer dan een uur zo bezig.' Toen dacht ik: 'Typisch Vlamingen, er op staan kijken.' Nu begrijp ik het ook wel. Die redders willen geen conflict. En wie weet, misschien had ik wel een pak rammel kunnen krijgen. Desondanks: de volgende keer duw ik hem er weer af. Zonder onderscheid van kleur, nationaliteit, sekse, religie of een andere afwijking. Als papa salto's wil maken, zal papa salto's maken.
Kortom: Ik ben voor die gasten een springplank naar integratie. Waar blijft de overheid met mijn subsidies?
PS: Dit verhaal schoot me te binnen doordat er de voorbije weken nogal wat berichten in de media verschenen over zwembadterreur. Blijkbaar gaat het voornamelijk over allochtone jongeren die voor overlast in zwembaden en recreatiedomeinen zorgen.
Enkele tips om te overleven vind je hier.