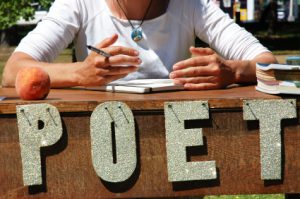 Het spijt me, maar door familiale omstandigheden (zeker niet overgeërfde luiheid!) heb ik niet meer aan mijn feuilleton voortgewerkt. Bovendien is het moeilijk om iets over gepeupel te schrijven zonder mensen tegen de schenen te trappen en heb ik me dus een beetje koest gehouden. Maar kom ik op facebook in een discussie met en over de Vlaamse pornokoning Dennis 'Black Magic' en zijn seksbusiness toch geen voyageur tegen dankzij wie me te binnen schoot dat bij ons in de familie ook ontiegelijk veel poen aan/met kut is verdiend. Vrees niet, dames, ik ga geen boekje opendoen over wie waar en voor hoeveel de beentjes heeft gespreid, maar het mag gezegd zijn: wie bij ons langskwam werd letterlijk en figuurlijk lichter gemaakt. Of het nu een of ander kabardouchke of  een cabaret voor de elite was, het bleef een zaak die de zak en de zakken leegde. Overigens de enige manier waarop zakkenrollen voor beide partijen, de gerolde en de roller, voldoening schenkt.
Dat wij zowel actief waren in kermis- én kutexploitatie kan vreemd klinken, maar is eigenlijk niet zo moeilijk te verklaren. Primo, ik stam af van een geslacht dat nu niet bepaald de reputatie heeft uit noeste arbeiders te bestaan. Geld is gemakkelijk en gemakkelijk geld vooral. Secundo, de stamvaders der familie stonden allemaal met een loterij op de foor. 'Hij zit er nog in, meneer! Een hele grote!'. Voor wie niet mee is: zonder betaling kreeg je hem er niet uit, en zeker ook niet in. Tertio, als je van je hobby je broodwinning kunt maken…waarom niet? En zo geschiedde dat ik de ene dag boerenlullen in een mandje zag graaien in de hoop de grote prijs te winnen, terwijl ik de andere dag… Ik hoef er geen tekening bij te maken.
Ach, het nachtleven. Wanneer iedereen dronken was, overschouwde ik het slagveld van uitgerekte preuten en tot niets meer in staat zijnde lullen. Ik keek vanachter de bar toe, telde de aanwezige klanten, vervolgens het geld in de kassa, kwam tot de conclusie dat blijkbaar iedereen voldoende aan de beurt was geweest en wist dat het weldra sluitingstijd zou zijn. Sommige van die hoerenlopers hadden op een avond zomaar eventjes een heel maandloon opgeneukt. Voor een doorsnee arbeider niet zo moeilijk, maar burgemeesters en magistraten moesten soms wel met drie hoeren tegelijk werken om hun jetons op te krijgen. Wel kwaliteitsdrank, eigen huismerk, inbegrepen. En de dames konden er wat van. Het ene glas champagne (cider van den Aldi) of whisky (aangelengde thee) goten ze binnen. 'Ramon, haal nog eens een fles Johny Walker uit de kelder' wilde zeggen: 'Zet nog eens een grote pot thee met citroen'. Het zal vandaag niet anders zijn. 'We hebben een winnaar! Meneer mag uitkiezen.' Vandaag ga ik voor die blonde poet. Nee, dat is dat ander spelletje. Wat maakt het uit? Genaaid ben je in ieder geval.
Wat zou het fantastisch zijn geweest als ik toen de technologische middelen van vandaag zou hebben gehad. Een spycam bijvoorbeeld. Ik had dan zeker Swake, mijn toenmalige (adjunct) schooldirecteur in volle actie gefilmd – als een soort Vlaamse pornokoning avant la lettre. Een ware goochelaar overigens, die directeur. Het pedagogisch, moralistisch gelul dat hij overdag uit zijn mouw schudde, datzelfde gelul verdween 's nachts als bij wonder in de analen van ons familiebedrijf. Ja, de Swa investeerde in mijn toekomst. Als herinnering en blijk van waardering heb ik zelfs een foto van de mens gemaakt toen hij stopte op de parking van een van onze etablissementen. Ook hij begreep de waarde van zo'n herinneringen. Ik heb mijn school kunnen afmaken zonder zelfs maar aanwezig te moeten zijn en kreeg als afscheidscadeau ook nog een fraai diploma. (Merci, Swa. Maar ook dikke Gina, onze huishoer in economy class, een dikke merci)
Momenteel is bij mijn weten het familiebedrijf volledig opgedoekt. (Wie wil zijn geld nog in een oude doos steken?) Het zou kunnen dat – door de crisis –  hier en daar nog een hobbyist haar deuren voor en na opent , net zoals op de foor al veel boerains een stiel uitoefenen in bijberoep. Als jonge kerel had ik al gezien dat er geen professionele toekomst meer zou bestaan voor het traditionele hoerendom, omdat de markt oververzadigd werd door amateurs. Plotseling doken er (school)vriendinnen op die dachten dat ze ook iemand 10000 BF konden lichter maken door als een lijk op een bed te gaan liggen. Die kwaliteit vinden de meeste hoerenlopers thuis ook wel.
Prostitutie, in oude tijden (zie Maria Magdalena, Jezus zijn sidekick) een respectabel beroep en nu tot louter kutwerk verworden.